We inspire dentists, oral surgeons and periodontists in
All 50 States to express their unique surgical talents.

Bone regeneration isn't one-size-fits-all. It's about your clinical skills.
Everything we do is in support of your journey to perfect your clinical
results as a surgeon, so you feel confident and let your unique surgical
talent shine bright every day.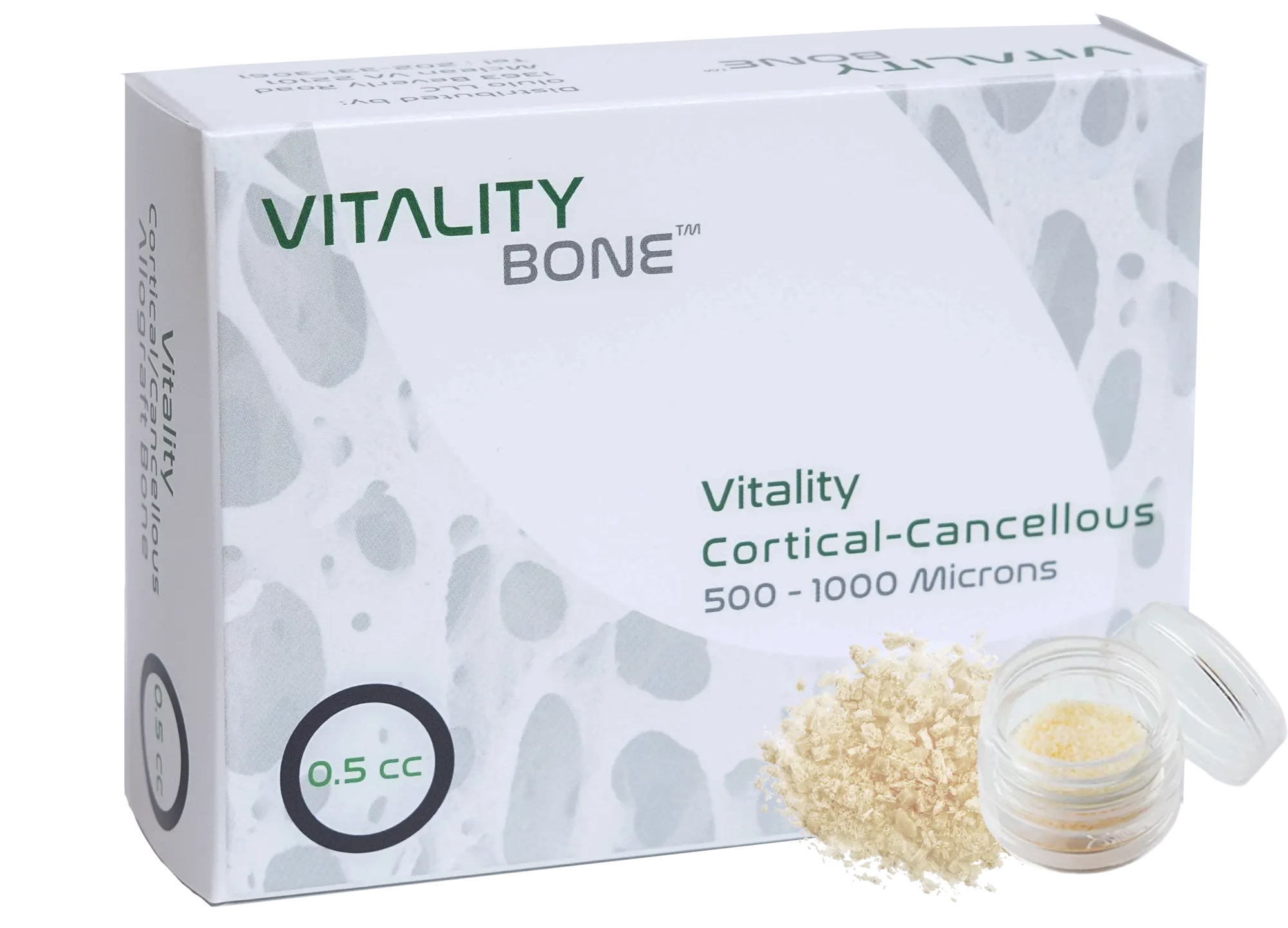 Long ago, a small group of elite clinicians dictated bone regeneration techniques. Then the internet and free online knowledge sharing came along. As a result, bone regeneration became a movement fueled by free conversation among clinicians. For many years, major implant companies dictated their premium pricing through product bundling. Vitalitybone.com was born from the automated online subscription revolution.
What's behind our
Automated Ordering model?
Four factors are driving the Vitality Bone Automated Ordering business model:
Price: we are committed to bring a top-quality allograft bone to your practice with a better price point when compared to major implant companies.
Convenience: This is one of the biggest subscription benefits. The automatic replenishment makes reordering and inventory management a hassle free process for your staff. There is no need to lock a large sum of money in inventory when you can subscribe to Vitality Bone on your own terms.
Personalization: Our offerings are tailored to each customer. You can customize your Vitality Bone subscription as you wish.
Curation: We have a world-renowned best-selling author and Key Opinion Leader (KOL) in the field of implant dentistry who oversees our product portfolio and guides us to offer exceptional bone regeneration solutions.